Workshop
Seasonal Decaf
Cherry, Molasses, Jammy
Decaf |
Espresso |
Lighter Roast |
Single Origin
While this may be a lighter roast, it's certainly heavy on flavour. Boasting tasting notes of currents, dark chocolate and roasted almonds, it's one to enjoy either as espresso or filter. You'll be thanking us for this one later!
Coffee info
Certification
Cup of Excellence
Roaster notes
Marking our third harvest from the producers of La Serrania, this espresso roast creates a balanced espresso with sweet fruit notes of currants & prunes.
Roaster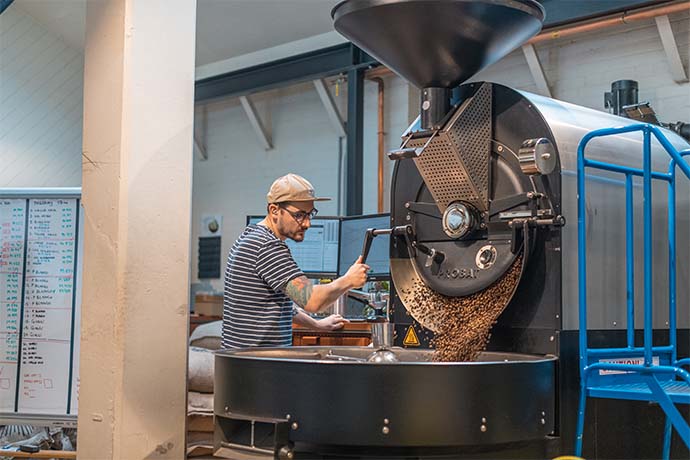 Workshop Coffee is a speciality collective committed to sourcing, roasting and serving the very best beans possible. With several sites dotted across London, they're all about season-led sourcing and careful roasting. They're widely considered as top of their game, quality-wise, thanks to their season-led sourcing. This means they're constantly working closely with the best coffee growers, producers, exporters and co-operatives, all to ensure their coffee closely reflects growing and harvesting seasons around the world. This means you get the freshest, sweetest and best coffee in your hands and cup.