Workshop
Legacy Filter
Stone Fruit, Nougat, Milk Chocolate
Drip or Filter |
Medium Roast |
Blend
The filter roast of the ever popular José & Negusse Espresso Blend. Ripe stone fruit flavours complement a muscovado sugar sweetness and a creamy taste leads to a comforting finish with notes of nougat and milk chocolate.
Coffee info
Roaster notes
Roasted specifically for filter brewing of a combination of two of our relationship coffees, and named for the heads of both producing companies, this blend is a consistently delicious offering that our customers love and keep coming back for more. Both the Valle Inca Association of Peru and Snap Coffee of Ethiopia are dedicated to quality and improving their respective communities beyond coffee.
Roaster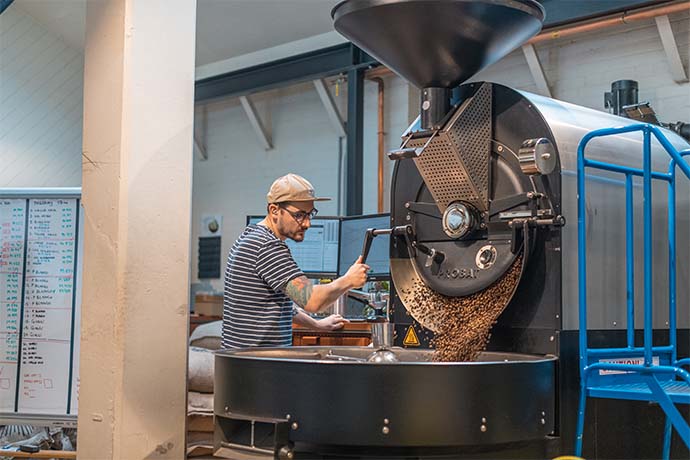 Workshop Coffee is a speciality collective committed to sourcing, roasting and serving the very best beans possible. With several sites dotted across London, they're all about season-led sourcing and careful roasting. They're widely considered as top of their game, quality-wise, thanks to their season-led sourcing. This means they're constantly working closely with the best coffee growers, producers, exporters and co-operatives, all to ensure their coffee closely reflects growing and harvesting seasons around the world. This means you get the freshest, sweetest and best coffee in your hands and cup.