Workshop
Article
Dark Chocolate, Maple, Raisin
& Espresso |
Medium Roast |
Blend
Workshop's house blend, Article, is a consistent and reliable combination of coffees from across Central and South America. It offers a satisfying and classic flavour profile with notes of dark chocolate, maple, and raisin.
Coffee info
Roaster notes
We take great care in the consistency and enjoyability of Article by seasonally swapping out components and roasting them to match the flavour profile you desire. Currently, Article consists of a Nicaraguan coffee that contributes a raisin-like flavour and syrupy mouthfeel, a Honduran coffee for complex sweetness, and a Brazilian for creamy chocolate notes.
Roaster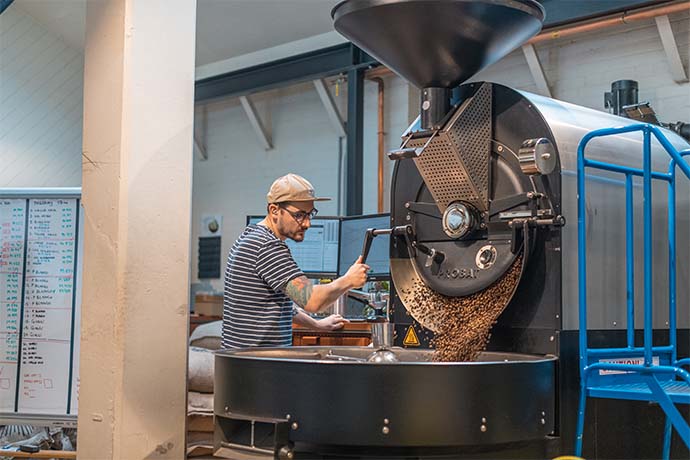 Workshop Coffee is a speciality collective committed to sourcing, roasting and serving the very best beans possible. With several sites dotted across London, they're all about season-led sourcing and careful roasting. They're widely considered as top of their game, quality-wise, thanks to their season-led sourcing. This means they're constantly working closely with the best coffee growers, producers, exporters and co-operatives, all to ensure their coffee closely reflects growing and harvesting seasons around the world. This means you get the freshest, sweetest and best coffee in your hands and cup.