Old Spike
La Falda
Fig, Cocoa, Brown Sugar
Decaf |
Espresso & Drip or Filter |
Medium Roast |
Single Origin
La Falda is grown in the Garzon municipality in the Huila region of Colombia. The coffee is a regional blend, that represents the work of multiple producers. The coffees are processed at the Descafecol plant in Manizales, using E.A processing. This allows us to present one of the cleanest and highest quality non-chemical processed decaf coffees on the market.
Coffee info
Roaster notes
The decaffeination process works by soaking the green coffee in a water bath containing ethyl acetate which is naturally derived from fermented sugar – giving the coffee its sweet taste.
Roaster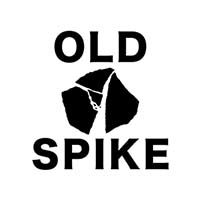 Old Spike is old in name only, their fresh approach to coffee means they're the UK's first social enterprise, speciality coffee roastery. This means you can have your speciality coffee and help end homelessness too. 65% of their profits go towards directly supporting people experiencing homelessness. They first launched as a cafe and roastery space in London's Peckham Rye — establishing themselves as the first speciality coffee roastery to operate as a social enterprise. Since then, they've continued to be at the forefront of using coffee as a vehicle for social change. Beyond helping closer to home, their approach to sourcing speciality grade coffee is based on the principles of direct trade, quality and seasonality. Win, win, win.