Old Spike
Arnhem Blend
Blueberry, Lemon Cheesecake, Vanilla
Espresso & Drip or Filter |
Medium Roast |
Blend
Whilst the The Arnhem Blend's components change seasonally it's always bursting with fruit flavour and syrupy sweetness. Great with, or without milk you can brew this up knowing you're doing good while drinking good. Old Spike are a roastery and cafe that help provide training and employment to people affected by homelessness. Cheers to that.
Roaster notes
Our Anhem Blend is named after a city in the Netherlands. Back in 2014 we bought our first roaster, a refurbished Probat, from a small village just outside Anhem. This blend pays tribute to the start of our journey.
Roaster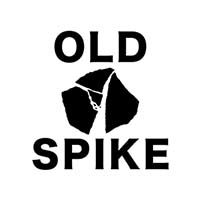 Old Spike is old in name only, their fresh approach to coffee means they're the UK's first social enterprise, speciality coffee roastery. This means you can have your speciality coffee and help end homelessness too. 65% of their profits go towards directly supporting people experiencing homelessness. They first launched as a cafe and roastery space in London's Peckham Rye — establishing themselves as the first speciality coffee roastery to operate as a social enterprise. Since then, they've continued to be at the forefront of using coffee as a vehicle for social change. Beyond helping closer to home, their approach to sourcing speciality grade coffee is based on the principles of direct trade, quality and seasonality. Win, win, win.