Notes
Huila Decaf
Almond, Stone Fruit, Honey
Decaf |
Espresso & Drip or Filter |
Medium Roast |
Single Origin
Almondy, fruity, honey goodness coming right up! This decaf delight is perfect either as espresso of filter coffee, however you like it really. We promise you'll be left wanting more.
Coffee info
Roaster notes
Sugar cane ethyl acetate (E.A.) processing, also commonly referred to as natural decaffeinated, starts by fermenting molasses derived from sugar cane to create ethanol. This alcohol is then mixed with acetic acid, to create the compound ethyl acetate. In Colombia, where sugar cane is readily available, it makes great economic sense to use this plentiful resource to complement the coffee industry. E.A. is also found in wine, beer, fruit, vegetables, and other food and beverage. When the coffee is received it is first submitted to a condition of water and steam. This elevates the moisture contained and swells the bean in order to facilitate the extraction of caffeine. It is at this point, that the bean experiences an E.A. wash, which dissolves the caffeine. The beans are then cleaned with water, followed by steam, to clean the innermost portions of the bean. Finally, the beans are dried until reaching the moisture similar to which they had prior to the process. This method avoids excessive heat or pressure, which can radically disrupt a green bean's cellular structure. One downside of this process is that since the pores of the seed are opened up through steaming, the coffee does tend to age more quickly (both as roasted and green) than our regular offerings. You may even see the occasional sweat on the roasted bean within several days of roast. In non-decaffeinated coffee, this typically occurs many more days after roast.
Roaster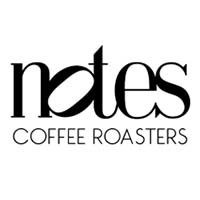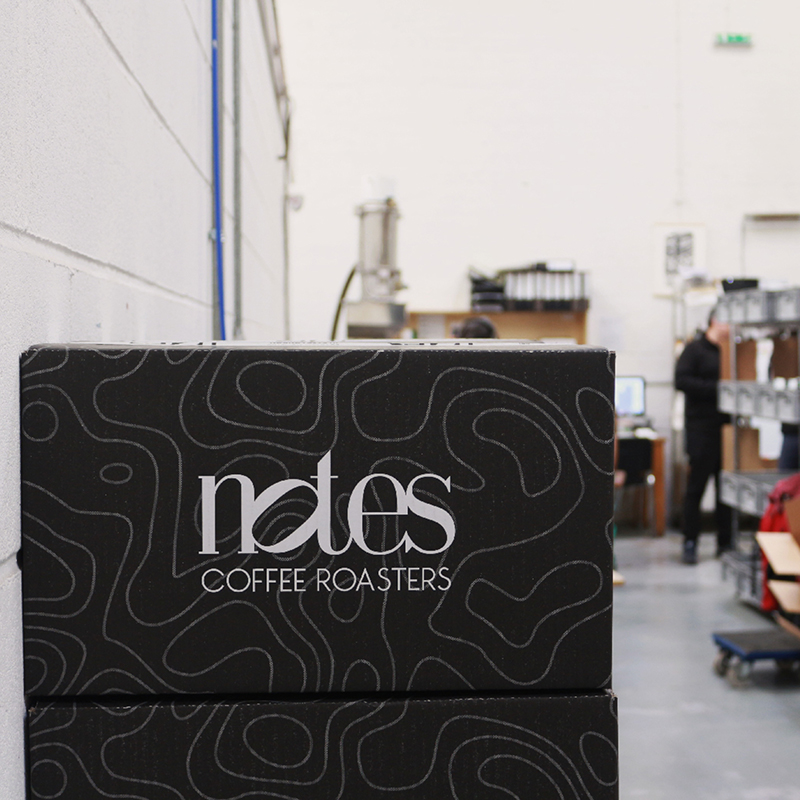 Notes Coffee Roasters hit all the right ones. As their motto says: "High Grade, Sourced at Origin, Lovingly Roasted in East London!" What more could you ask for? Notes Coffee Roasters aren't your typical roastery. They only work with single origin coffee and never dabble in blends. This means their portfolio of coffees are singular, are the efforts of hard working farmers at origin are rewarded. Expect delicate coffees and myriad of flavours, and know that your morning brew is helping contribute to the maintenance and continued improvement of harvest at source. Now that's something we hear (and taste) on repeat.