Zoka
Hidden City
Chocolate, Molasses, Nutty
Drip or Filter |
Darker Roast |
Blend
If only everyone's dark side were this palatable! Toasted pecan and bittersweet chocolate dominate Hidden City's flavor profile, making it ideal for those seeking a filter brew with plenty of body, minimal acidity and maximum punchiness in the cup.
Coffee info
Roaster notes
Hidden City Blend is our darkest roast – you may know it as a French Roast – but we've eliminated those potentially bitter, over-roasted flavors. Instead, you'll experience a powerful surge of caramelized sugars, molasses and toasted pecans in the cup.
Roaster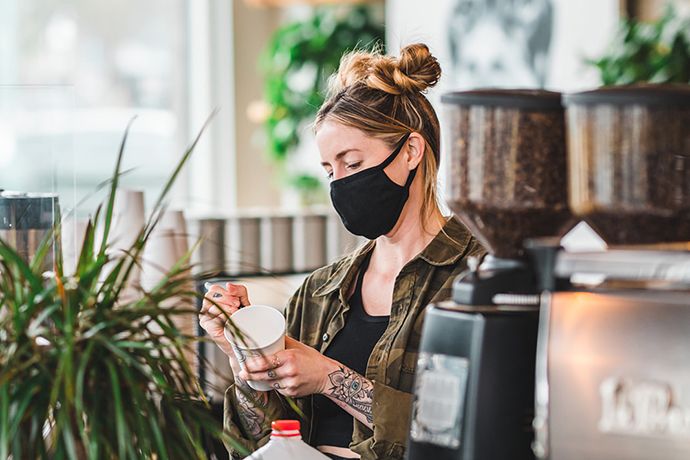 Zoka Coffee Roasters opened their doors in 1996 and have been serving freshly roasted beans and espresso beverages in their coffeehouses ever since. They're based in Seattle and are still owned and operated by Jeff Babcock, a person who spent 13 years touring the world as a Cup of Excellence judge. This reputation is the advantage sets the Zoka's coffee offering apart, as sourcing many of the quality lots is made possible through the strong relationships forged during Jeff's career. All roasting takes place in Bellingham on a 1963 PROBAT iron coffee roaster and all bags are hand-packed and dated to give customers full confidence in their coffee's quality.