Zoka
Espresso Paladino
Citrus, Chocolate
Espresso & Drip or Filter |
Medium Roast |
Blend
Feel like a barista champion in your own home with this striking blend of natural and washed coffees from Latin America. Impress with a cup full of clean citrus fruit flavors, supported by a bold chocolatey backbone that will keep them coming back for refills. Zoka has roasted this one to suit both espresso and filter brew methods, so you can steer it any way you please!
Coffee info
Roaster notes
Paladino is our original espresso blend which has won many regional awards and TWO national barista championships! There are no hidden secrets to its success – we simply roast a combination of natural and washed process coffees to find the ideal intersection of sweetness, acidity and body. It boasts complex citrus and chocolate flavors to please even the most discerning of tasters!
Roaster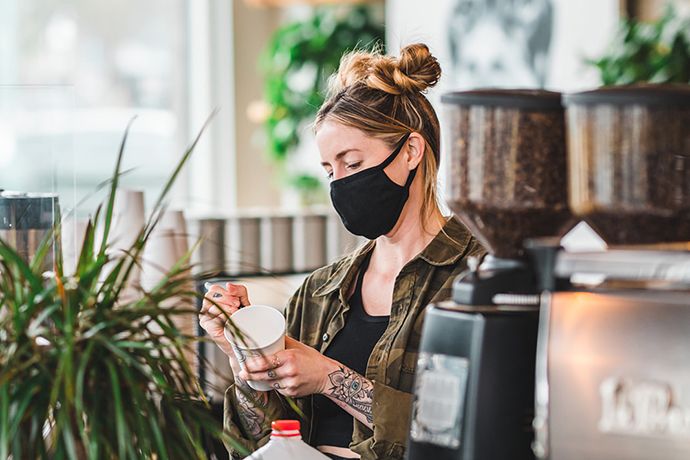 Zoka Coffee Roasters opened their doors in 1996 and have been serving freshly roasted beans and espresso beverages in their coffeehouses ever since. They're based in Seattle and are still owned and operated by Jeff Babcock, a person who spent 13 years touring the world as a Cup of Excellence judge. This reputation is the advantage sets the Zoka's coffee offering apart, as sourcing many of the quality lots is made possible through the strong relationships forged during Jeff's career. All roasting takes place in Bellingham on a 1963 PROBAT iron coffee roaster and all bags are hand-packed and dated to give customers full confidence in their coffee's quality.