Ruby
Portage Seasonal Blend
Raisin, Praline, Cocoa Powder
Espresso & Drip or Filter |
Medium Roast |
Blend
Another blend that's centred around accessibility and strong connections to origin, Portage pushes fresh crop coffees that swirl with chocolatey, malty and honey-like body with a little raisin and praline in the background. It's designed for comfort and sweetness above all else, two things we tend to seek regularly in our daily cup!
Coffee info
Roaster notes
Portage is a blend based around coffees from the Carmo group in Brazil, who work with small farms to elevate coffee quality and showcase the beautiful specialty coffees of Brazil. We rotate other coffees seasonally to reflect fresh arrivals, but the goal is always the same: find new ways to connect over coffee. This one is roasted to reflect a more chocolatey, malty flavor profile compared to our other blend, Creamery.
Roaster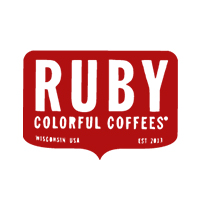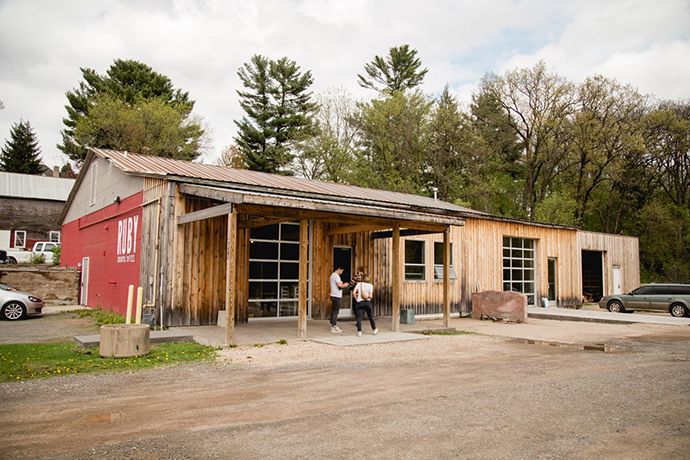 The company was founded by Jared and Deanna Linzmeier as a small roasting operation, built out of the spare room of Jared's childhood home. Thanks to Jared's extensive experience in roasting and sourcing coffee for some the industries best, Ruby coffee has quickly gained a reputation for quality. They're known for showcasing complex and dynamic lots of coffee from small farms that were either sourced directly or through small like-minded import/export companies. They also place a strong emphasis on accessibility, choosing to roast their coffees to optimal flavor and sweetness with ease of brewing in mind.