Ruby
Decaf Flume Seasonal Blend
Maple, Nutmeg, Baked Apple
Decaf |
Espresso & Drip or Filter |
Medium Roast |
Blend
We'd all drink a lot more coffee if it weren't for those pesky over caffeinated symptoms, and Ruby take their decaf mighty seriously. They've chosen to blend two contrasting origins together to make for maximum richness and flavor, particularly as espresso but delicious no matter how you like to brew it. Expect notes of maple, nutmeg and baked apple all wrapped up in a robust caramel body.
Coffee info
Roaster notes
Flume Decaf blend is meant to be an all day drinker, we selfishly designed it that way! A sweet and reliable cup to go to in those evenings when you've come in out of the cold and want something to warm up to. We've chosen to blend a creamy and chocolatey Brazil with a light and fruity Colombian for a complex experience that rivals any caffeinated counterpart.
Roaster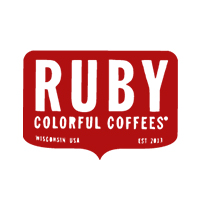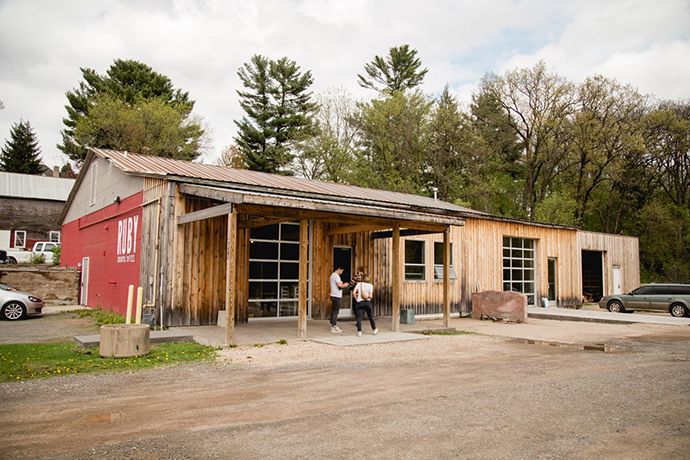 The company was founded by Jared and Deanna Linzmeier as a small roasting operation, built out of the spare room of Jared's childhood home. Thanks to Jared's extensive experience in roasting and sourcing coffee for some the industries best, Ruby coffee has quickly gained a reputation for quality. They're known for showcasing complex and dynamic lots of coffee from small farms that were either sourced directly or through small like-minded import/export companies. They also place a strong emphasis on accessibility, choosing to roast their coffees to optimal flavor and sweetness with ease of brewing in mind.