PT's
Southpaw Espresso
Espresso |
Medium Roast |
Blend
Nothing says good morning quite like the telltale aroma of florals, rising up out of the cup to meet you before the first sip. Not a bad way to start the day. This blend offers all that and more: sweet fruit and spice with layers of rich caramel and sugarcane underneath. It's perfect for those who prefer a short milk coffee like a cortado or macchiato, sweet little treat as a straight espresso too.
Roaster notes
This one's our signature espresso blend – jabs of fruit, sugar and spice with a floral aroma... you know the saying, and everything nice. It's nimble, surprising and packed with a punch, like its name. We recommend it as a straight espresso shot or with a small amount of milk, six ounces or less. You might want to try our Flying Monkey Blend if you prefer a larger milk drink.
Roaster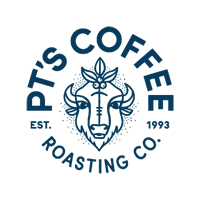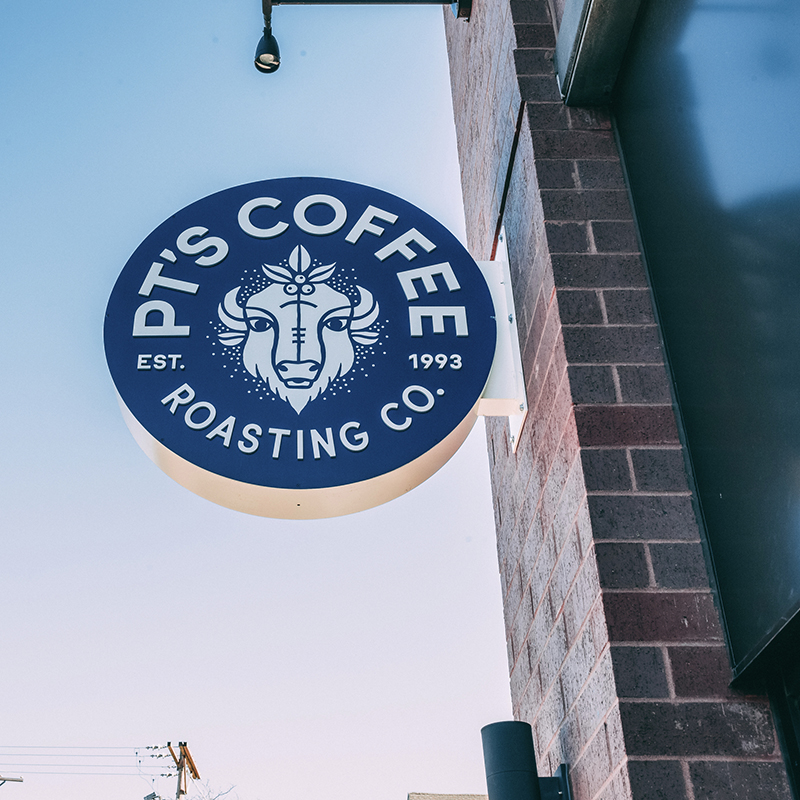 After almost 30 years in the biz, PT's coffee stays on track by asking the same question: "is our coffee the best it can be?" This guides their judgement and motivates them every day to succeed on their own terms, rather than anyone else's. Founders Jeff Taylor and Fred Polzin began in 1993 and after establishing two retail locations began sourcing their own green coffee and roasting it in-house. Now almost 80% of their coffee is procured through a Direct Trade program, striving for long-lasting relationships with environmentally conscious producers at origin. They were named Roaster of the Year by Roast Magazine in 2009 still receive plenty of accolades for their dozens of blends and single origins.