PT's
John Brown
Baker's Chocolate, Cherry, Spice
Espresso & Drip or Filter |
Darker Roast |
Blend
You'll find the John Brown to be an altogether bittersweet affair, with contrasting notes of dark cherries, chocolate and spicy pipe tobacco, a dignified cup experience. Take this sophisticated and rich blend for a spin through your espresso machine, drip or whatever method you deem most worthy for your day ahead.
Roaster notes
John Brown, our Surly Activist blend, is a polished coffee with a bold heart, rich character and spicy notes reminiscent of sweet pipe tobacco and dark chocolate. We actually combine a medium roast and a dark roast together to achieve this flavor profile, making it a unique member of our lineup. It's named after famed abolitionist John Brown, who took direct and dramatic action to free slaves in the States.
Roaster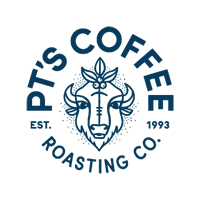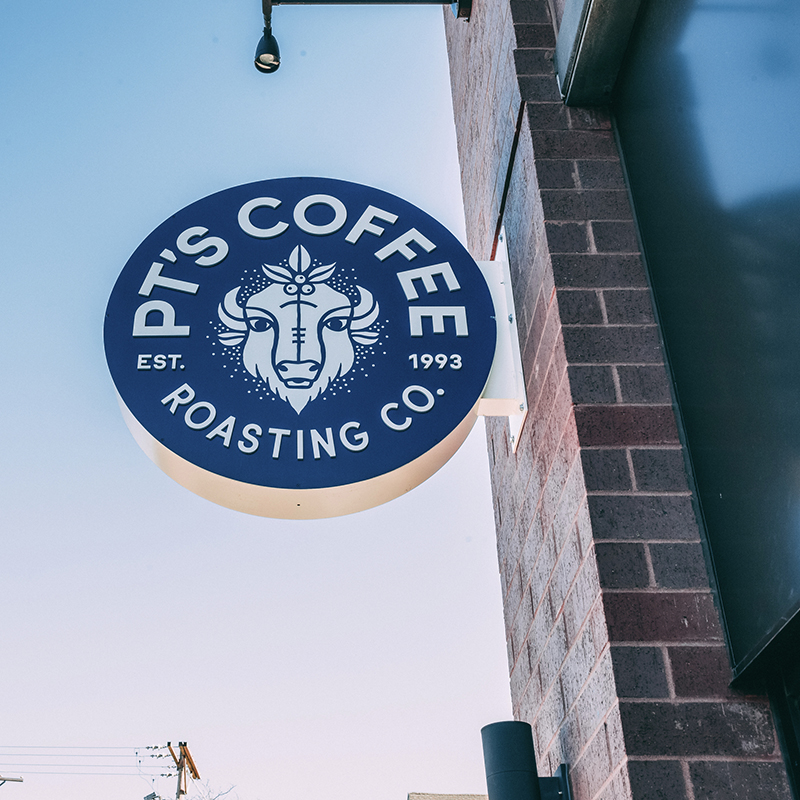 After almost 30 years in the biz, PT's coffee stays on track by asking the same question: "is our coffee the best it can be?" This guides their judgement and motivates them every day to succeed on their own terms, rather than anyone else's. Founders Jeff Taylor and Fred Polzin began in 1993 and after establishing two retail locations began sourcing their own green coffee and roasting it in-house. Now almost 80% of their coffee is procured through a Direct Trade program, striving for long-lasting relationships with environmentally conscious producers at origin. They were named Roaster of the Year by Roast Magazine in 2009 still receive plenty of accolades for their dozens of blends and single origins.