PT's
Flying Monkey Espresso
Chocolate, Honey
Espresso |
Medium Roast |
Blend
An espresso blend just begging to become a creamy cappuccino, a rich chocolatey mocha or a punchy cortado. It's important to choose beans and a roast development profile that won't get lost in milk or additions. Flying Mokey soars with its sweet, almost chewy, graham cracker and chocolate body.
Coffee info
Roaster notes
When you have numerous exceptional coffees at your fingertips it's hard not to play with the possibilities! This blend is the result of curious experimentation and we've landed on a playful medium roast of coffees layered with smooth chocolate, honey and graham cracker notes. It offers a harmony of flavors with enough depth to show off in lattes and large milk drinks.
Roaster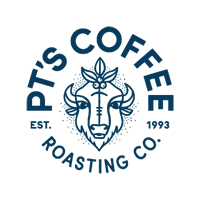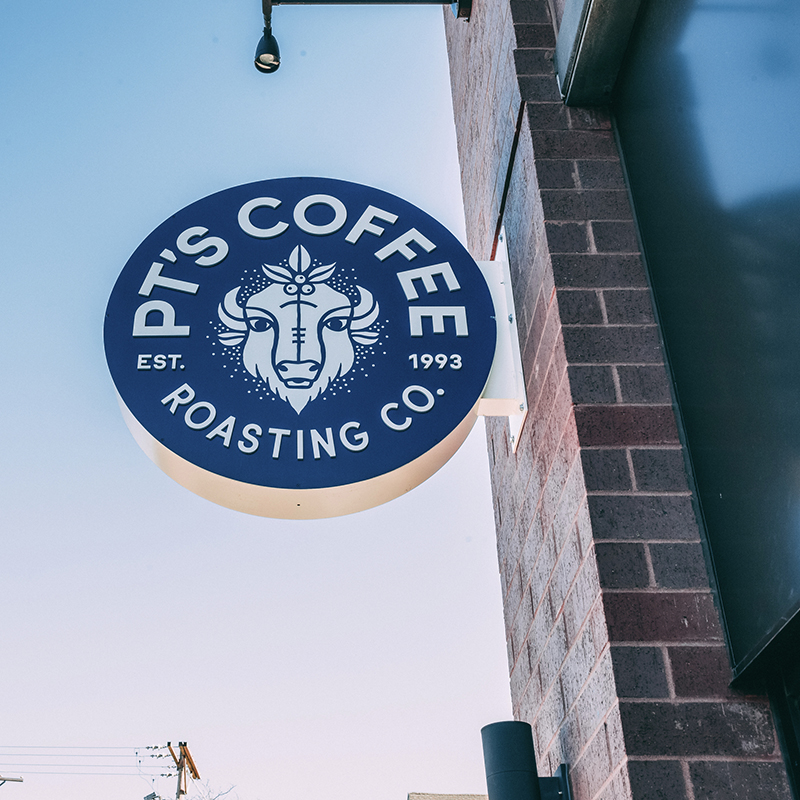 After almost 30 years in the biz, PT's coffee stays on track by asking the same question: "is our coffee the best it can be?" This guides their judgement and motivates them every day to succeed on their own terms, rather than anyone else's. Founders Jeff Taylor and Fred Polzin began in 1993 and after establishing two retail locations began sourcing their own green coffee and roasting it in-house. Now almost 80% of their coffee is procured through a Direct Trade program, striving for long-lasting relationships with environmentally conscious producers at origin. They were named Roaster of the Year by Roast Magazine in 2009 still receive plenty of accolades for their dozens of blends and single origins.