PT's
Flor del Sol
Cocoa Powder, Raisin, Lemon
Drip or Filter |
Lighter Roast |
Blend
Choose this filter-friendly lighter roast when you need a ray of sunshine to brighten things up. It's a selection of top-notch traceable coffees that together taste like a lemon cream bonbon. Cold brewed or filter this versatile coffee can be enjoyed on a cool morning while reading a relaxing book in an armchair or a nice afternoon companion on that screen break walk in your to-go mug.
Roaster notes
Flor del Sol is offers sunshine and warm Midwestern hospitality. It's our lightest blend, offering a high-toned yet balanced acidity that sparkles. It has a silky body and notes of raisin and caramel with a lemony sweetness.
Roaster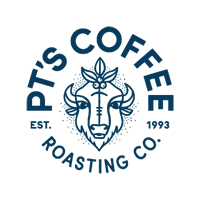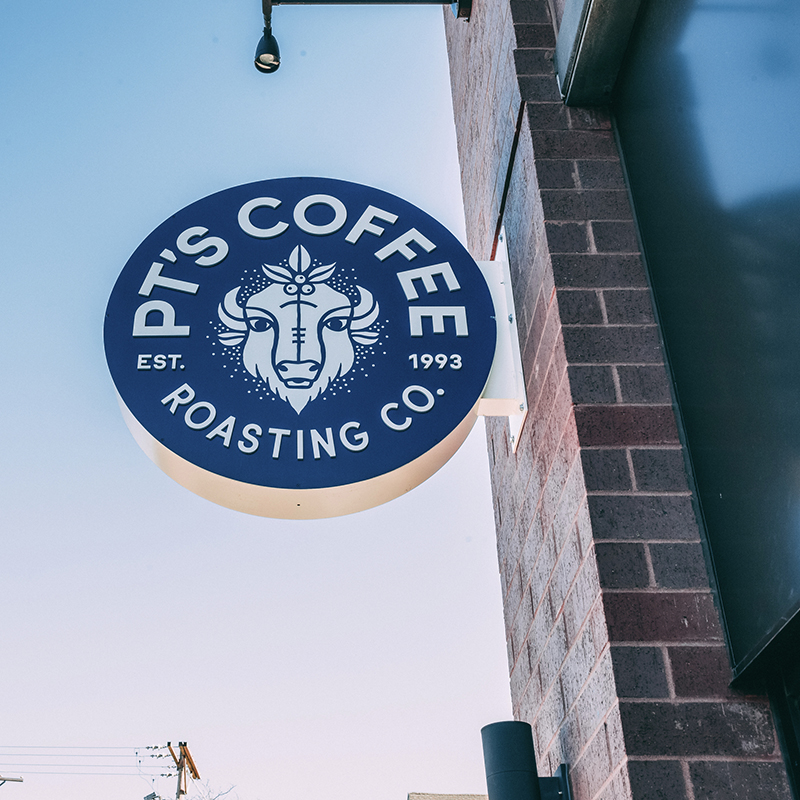 After almost 30 years in the biz, PT's coffee stays on track by asking the same question: "is our coffee the best it can be?" This guides their judgement and motivates them every day to succeed on their own terms, rather than anyone else's. Founders Jeff Taylor and Fred Polzin began in 1993 and after establishing two retail locations began sourcing their own green coffee and roasting it in-house. Now almost 80% of their coffee is procured through a Direct Trade program, striving for long-lasting relationships with environmentally conscious producers at origin. They were named Roaster of the Year by Roast Magazine in 2009 still receive plenty of accolades for their dozens of blends and single origins.