Proud Mary
Ghost Rider
Jammy, Red Grapes, Apricot
Espresso & Drip or Filter |
Medium Roast |
Blend
The Humbler blend has been designed universally to cut through milk to generate a chocolate fudge latte and a rich, syrupy sweet espresso. While the blend changes seasonally, a best practice for quality and viable relationships at origin, the profile (taste) remains the same. Truly a testimony to the important relationships between Proud Mary and their farming partners.
Coffee info
Roaster notes
Not just a crowd pleaser but also an award winner, Ghost Rider has won 5 medals at the Golden Bean awards, including 3 Gold medals back to back. Ghost Rider is comprised of naturally processed coffees from Ethiopia and Brazil, one fruit-driven and the other suuuper creamy. Brazils' know how to bring the bottom end/bass and buttery creaminess to a Blend. The Ethiopian natural compliments the blend with its high notes/treble adding a big syrupy sweetness, tangy acidity. Brews well with any method you throw at it, loud flavors are masterfully blended.
Roaster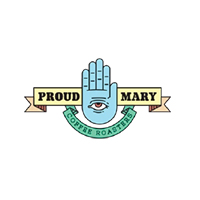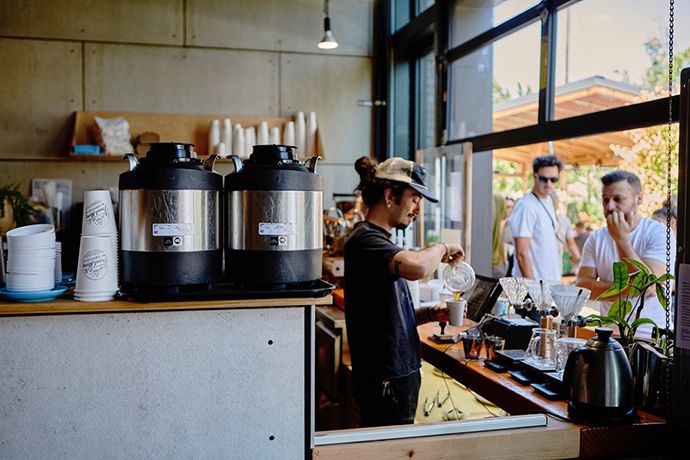 Proud Mary was founded in Melbourne, Australia in 2009. The husband-wife duo, Nolan and Shari Hirte sought to offer products and services to improve your day, setting an industry wide standard in sourcing, roasting and preparation of delicious coffee. It's the heart of what they do placing Proud Mary in a uniquely wonderful space of exceptional ingredients and thoughtful service.