Kuma
Sun Bear
Cocoa Powder, Green Grape, Berry
Espresso & Drip or Filter |
Medium Roast |
Blend
Did you know the temperature you drink your coffee greatly affects the taste? There are two ways to play this one: either brew hot and chill down in the fridge (known as a 'flash brew') or steep in cold water over several hours to extract a cold brew. We should add, it blossoms with berry, grape and floral notes when enjoyed over ice.
Coffee info
Certification
Direct Trade, Woman Owned
Roaster notes
Sun Bear is comprised of Central and South American coffees that introduce intensely sweet flavors of chocolate, berries, grape and floral notes to an iced brew. It's first and foremost a 'cold coffee' blend, but certainly makes for a delicious hot filter, too.
Roaster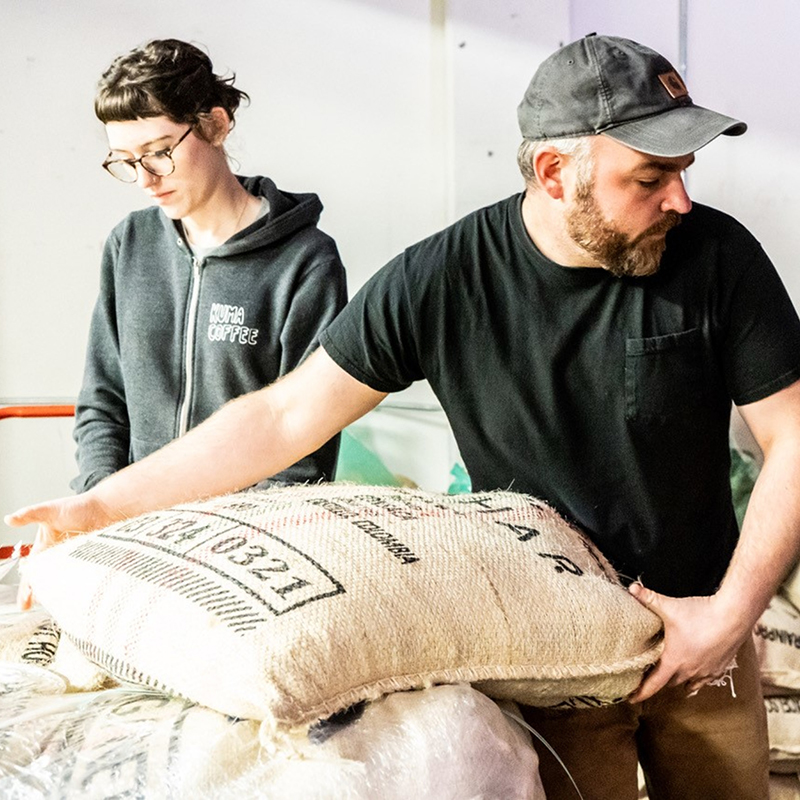 Kuma, meaning 'bear' in Japanese, was inspired and named after both the founder's bear-like shaggy dog and a visit to Japan. It began in 2008 as a garage roastery in Seattle, then quickly grew to nationwide recognition. Kuma's continued keeping its operation intentionally small, in order to remain fully focused on quality and deliciousness. Kuma purchases the majority of their seasonal coffees direct from origin, paying a premium to farmers well above the commodity or fair trade thresholds.