Kuma
Classic
Caramel, Chocolate, Stone Fruit
Espresso & Drip or Filter |
Medium Roast |
Blend
House Blends are often used by roasters to express their personalities and show the world what they value most in a milk coffee. For Kuma, that translates to a consistently vibrant mix of Central and South American lots that rotate seasonally, hitting a balance between aromatic caramel and stonefruit notes with a rich and generous chocolate backbone.
Coffee info
Certification
Direct Trade
Roaster notes
This one's our iconic house blend, the one we've been roasting and loving since the early days. We think of it as the perfect everyday coffee. We use fresh, in-season coffees to please those seeking coffee of complexity, consistency and quality. The components tend to hail from Central and South American municipality lots, always hitting that caramel, chocolate and stone fruit profile in the cup.
Roaster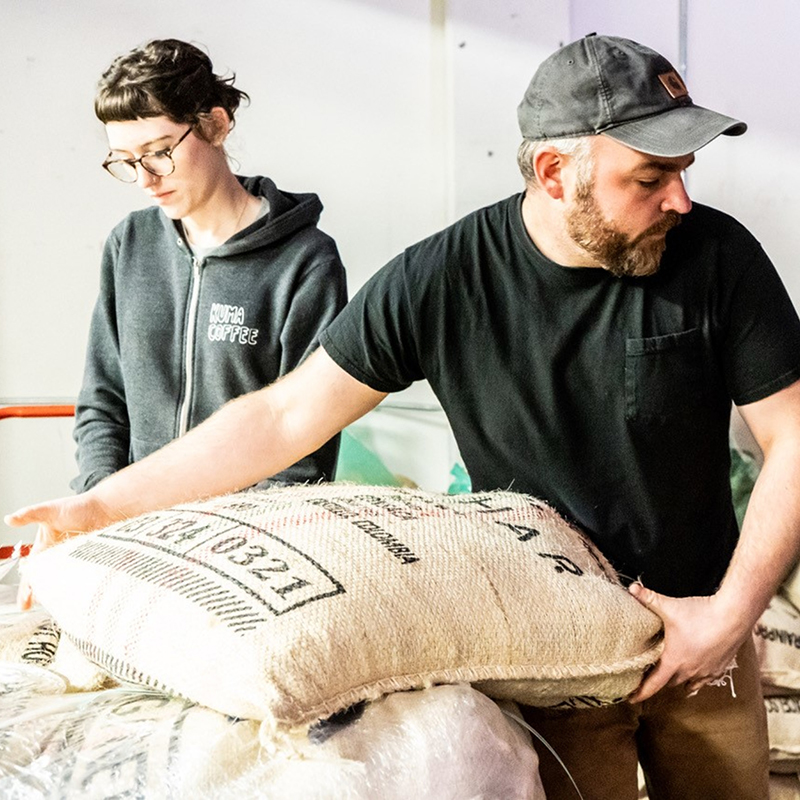 Kuma, meaning 'bear' in Japanese, was inspired and named after both the founder's bear-like shaggy dog and a visit to Japan. It began in 2008 as a garage roastery in Seattle, then quickly grew to nationwide recognition. Kuma's continued keeping its operation intentionally small, in order to remain fully focused on quality and deliciousness. Kuma purchases the majority of their seasonal coffees direct from origin, paying a premium to farmers well above the commodity or fair trade thresholds.