Kuma
Bright
Berry, Floral, Citrus
Espresso & Drip or Filter |
Medium Roast |
Blend
Adventure? Yes please! Bright is a vibrant journey of exciting berry and floral flavors only African coffee can deliver. Coffees have been selected and roasted to express complexity through espresso, drip or filter methods alike. If you're in the mood to get experimental and try something a little different, this one's for you.
Coffee info
Certification
Direct Trade
Roaster notes
Ever wonder what our the roaster and team at Kuma prefer for home brewing? Bright is a blend of the latest Eastern African coffees we have in the house, mostly Ethiopian and a little bit of Kenyan. It's a staff favorite, the one we most often take home on the weekends. It has a flavor profile of vibrant, sweet and fruity notes, anchored in a softly pleasing acidity, like ripe raspberries. Designed for those seeking adventure!
Roaster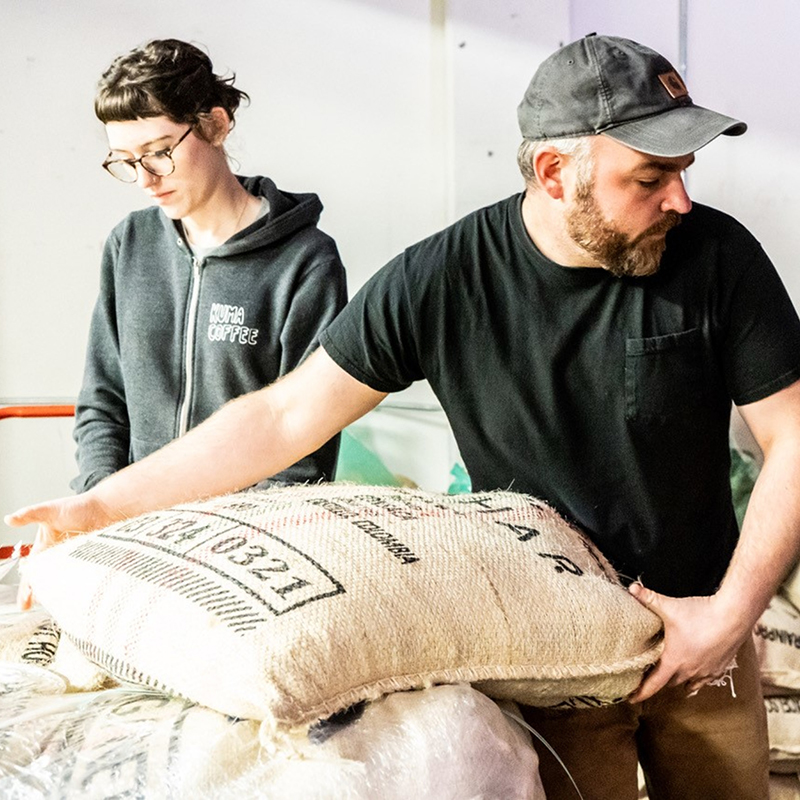 Kuma, meaning 'bear' in Japanese, was inspired and named after both the founder's bear-like shaggy dog and a visit to Japan. It began in 2008 as a garage roastery in Seattle, then quickly grew to nationwide recognition. Kuma's continued keeping its operation intentionally small, in order to remain fully focused on quality and deliciousness. Kuma purchases the majority of their seasonal coffees direct from origin, paying a premium to farmers well above the commodity or fair trade thresholds.