Gimme
Righteous (Organic)
Candied Lime, Raspberry Jam, Chocolate
Espresso & Drip or Filter |
Medium Roast |
Blend
Here's a look at what it's like to sip your way down the path of Righteousness: aromas of candied lime and raspberry jam arrive first, courtesy of the Ethiopian component, before a wave of Guatemalan chocolate ganache richness sweeps through to balance things out and carry you to the next sip. We love this one as an espresso, but a filter brew shines a whole new light on those flavors, too.
Coffee info
Certification
Fair Trade, Certified Organic
Roaster notes
Righteous was created as a complement to our signature Leftist blend, offering a point of difference that's anything but binary. Righteous puts bright fruitiness and complexity in the foreground, while still serving balance, subtlety and grace for all brew methods. We love this blend because it's super versatile. As espresso there are multiple layers of pomegranate, key lime rock candy and chocolate mousse. Through filter yields find notes of sun-kissed stone fruit and raspberries. This coffee will make any brewer a believer!
Roaster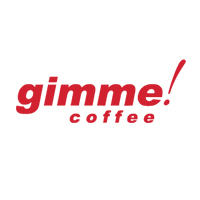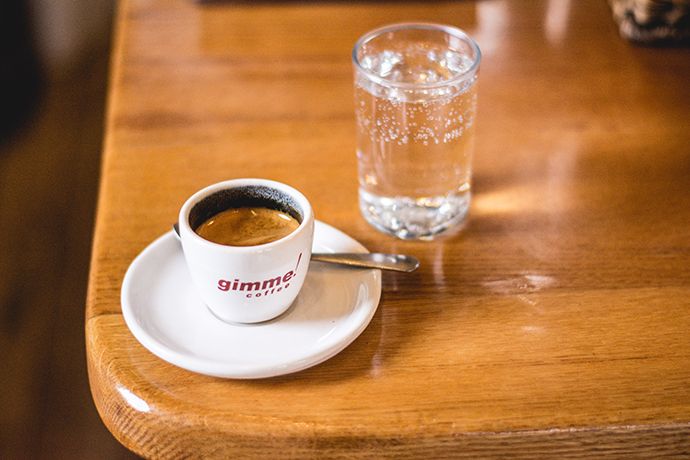 They took a pioneering approach to sourcing coffee through a relationship model, placing emphasis on direct trade as a way to support thriving livelihoods for producers at origin. They earned Roast Magazine's prestigious 'Roaster of the Year' award in 2013, are home to the first barista union in the USA and are currently transitioning to a worker-owned company. Gimme! Coffee roasts all their coffee on two Probat drum-style roasters at their facility in Ithaca, NY.