Bird Rock
Bird Rock Blend
Fudge, Spice, Red Apple
Espresso & Drip or Filter |
Darker Roast |
Blend
Third wave coffee is a state of mind and a promise to sustainably connect the dots in specialty whatever side of the counter you are on. One thing it's not, a flavor. However, that conviction does impact a higher quality at the end of the day. Take this certified organic blend as an example; it offers all the satisfying fudgy richness and peppery warmth of a traditional darker roast but with a new-school ethos of fresh, responsibly sourced coffees.
Roaster notes
Perfect for the traditionalist, this crowd-pleasing blend is an easy introduction to our coffee at Bird Rock Coffee Roasters. While most of our other coffees lean towards the third wave style of enhanced acidity and complexity, this one uses seasonal ingredients in a way that's more appealing to a wider range of coffee lovers.
Roaster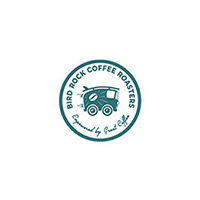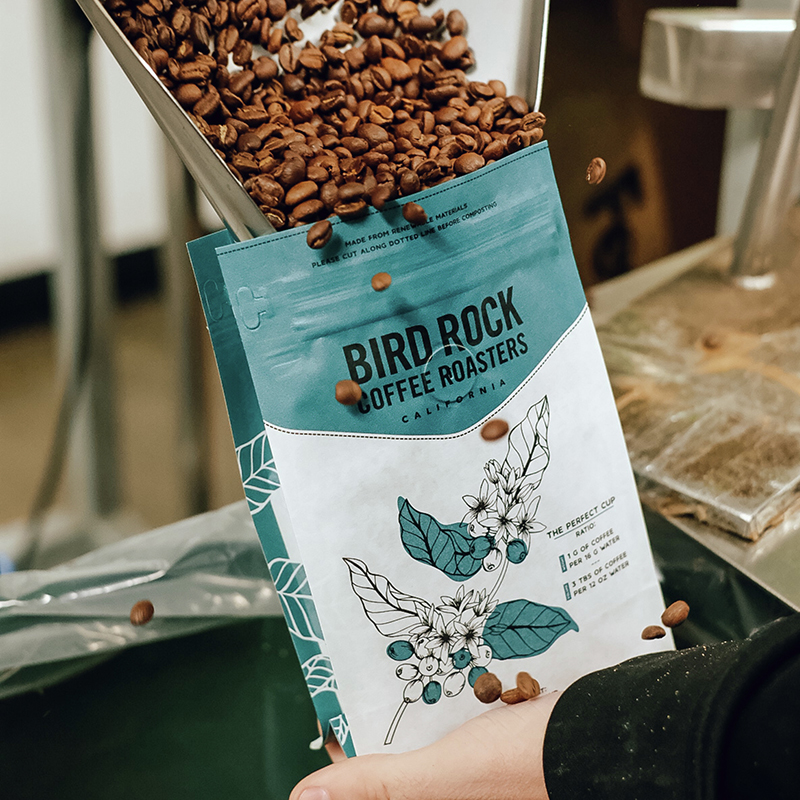 By 2012, they were crowned the prestigious Micro-Roaster of The Year award by Roast Magazine, honoring their commitment to excellence, sustainability and quality. Nowadays Bird Rock continues to grow their range of sustainable relationships with farming partners at origin, paying fair prices and collaborating on long-term goals together. BRCR's slogan "Empowered by Great Coffee" underpins their motivation and inspiration by the many hands that touch each coffee — from the farm workers at origin to the baristas in your own kitchen.